If you're moving to Boise, Idaho, you're probably wondering what this area has to offer first-time residents. What are the most popular neighborhoods within this Pacific Northwest town, and does it have an outstanding educational system and fun activities that you can pursue?
In this overview, we'll provide you with a behind-the-scenes guide to Boise, Idaho. Before you make your big move, you'll discover what it's like to live in one of America's most popular cities for millennials. You'll learn why this Northwestern city is an ideal choice for couples and growing families. We'll also help you select the neighborhood that's perfect for you.
1. It's One of America's Fastest-Growing Cities
Thousands of people are flocking to Boise. This beautiful Pacific Northwest city, nestled next to gigantic foothills, earned the nickname "The City of Trees" for its beautiful wilderness and gorgeous natural settings. It sits in the high-desert oasis of the Boise River region, which is a forest region dominated by cottonwood trees. Additionally, Idaho has over 4.7 million acres, which is larger than the nation's three smallest states combined: Rhode Island, Delaware, and Connecticut.
According to Forbes Magazine, Pacific Northwest city is one of the fastest-growing places within the continental United States. The tree-lined city had an 18.2 percent population boom from 2010 to 2018. Today, over 229,000 residents call this city home.
According to recent Zillow housing statistics, the average home price in the city has climbed almost 12 percent between 2012 and 2018. The median home price in Boise is currently $350,000. This price tag is significantly less than the steep median home prices found in coastal region towns like Los Angeles ($850,000) and San Francisco ($1.3 million).
Boise is a connector city positioned near several national airport hubs. Residents can take a quick, two-hour flight to visit coastal, seascape cities San Francisco and Rocky Mountain metropolitan areas like Denver (another flourishing city). The Pacific Coastal region is a brief flying distance from Seattle, Wash., and Portland, Oregon.
2. Boise is One of America's Best Places for Millennials
Boise offers a unique home/work-life balance that's difficult to find in other Northwestern cities. According to Business Insider, Boise's job market for startups is thriving. Some major tech giants have fled Silicon Valley and moved to this area. Younger residents have departed from California, New York, and other areas with higher living costs for more affordable housing within this Pacific Northwest city.
This Pacific Northwest city offers many amenities for young people and families seeking. Boise has a booming microbreweries market for craft beer enthusiasts. Additionally, posh Brooklyn-style coffee houses have cropped up everywhere. Children can also receive a superior public school education from the Boise School District, one of the United States' highest performing schools.
3. The Pacific Northwest City has Many Affordable Neighborhoods
When moving to a new city, finding the right neighborhood for your needs is challenging. Fortunately, Boise has many affordable, outstanding options perfect for single people, couples, and families. Here are several suburban areas you should consider before relocating to Boise.
The Boise State University Neighborhood – This stately area is nestled close to the city's Downtown area. It is only a few minutes from the Boise River and two popular city parks. Home builders constructed many houses within the BSU area between the 1930s and 1960s.
West Boise – This sprawling neighborhood, situated close to Meridian, has distinct charm and character. Developers built many of West Boise's ranch homes during the 1970s. They completed the Eagle Road developments in the early 2000s.
Hazelwood Village and Southcreek Area – These large communities are the most coveted in Boise's Southwestern area. Most residents live east of Cole Road and south of Amity Road.
The State Street and Gary Lane Districts – The Boise foothills serve as a pristine backdrop for the towns nestled between the downtown corridor and Eagle, ID. The State Street area, built in the 1940s, has several major shops, stores, and entertainment venues. The Gary Lane area construction began in the 1990s.
East Boise and Harris Ranch – These affluent areas span from the Northeast region to the Downtown area. This historic corridor is renowned for its palatial mansions and outstanding amenities. Harris Ranch is the most recent suburban area.
South Boise – This family-friendly region offers a series of quiet neighborhoods and ranch homes. It is near several malls, shopping areas, and popular restaurants.
4. Boise has Several Convenient Public Transportation Options for Residents
Image Source
The City of Boise has several alternative transportation options within the great Treasure Valley area of Boise. They include:
Valley Ride – These city buses operate within the greater Boise city limits and other areas within Treasure Valley.
ACCESS – This transit service provides curb-to-curb service in the cities of Boise, Garden City, Nampa, and Caldwell. Call (208) 345-1234 or 1-800-377-1363 to set up an interview for this transportation option.
Scrip Taxi Program – Participants must acquire a Scrip ID card, which can be obtained at the Dick Eardley Senior Center. Contact (208) 608-7580 for more information.
SHIP – The Valley Regional Transit and Go-Ride now have a new program called SHIP that offers free rides to Seniors ages 65 and older and individuals with disabilities who live in Ada county. Residents must register in advance for each ride.
5. Boise has Epic Parks and Entertainment Attractions for People of all Ages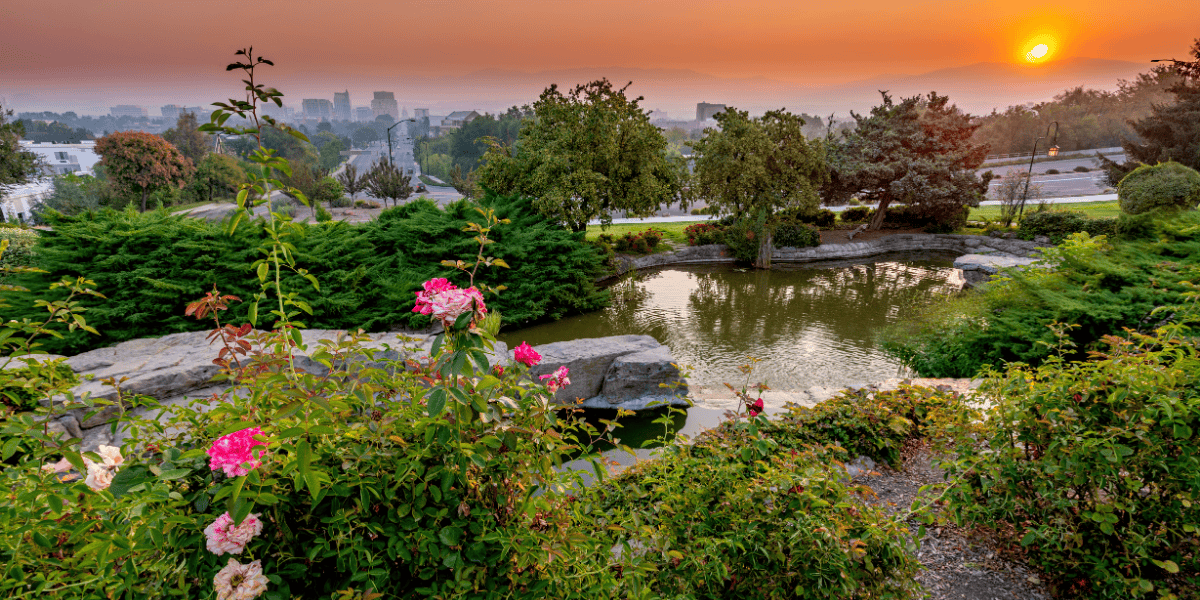 Boise has plenty of exciting entertainment options for anyone seeking a fantastic adventure within the city. There are several fun attractions that you can check out after moving to this tech town. Here are some exciting places you may want to check out while living in the City of Trees.
Do you need to relocate your family or business from Salt Lake City to Boise, Idaho, soon? Mesa Moving and Storage can help you. Salt Lake City residents depend on the friendly expertise of Mesa Moving and Storage. Our trained local movers and packers are customer-centric professionals committed to taking care of every customer. To schedule a consultation with one of professional movers, contact us today.